Book your next group event or corporate team-building event at the Bay Area Glass Institute. Blow glass or create fused pieces in our kilns to take home while diving into a fun challenge with your colleagues!
We require a minimum of 5 participants to book a group or team-building event. If you want a private event for four or less people, check out our "private lessons" instead.
Team Building Packages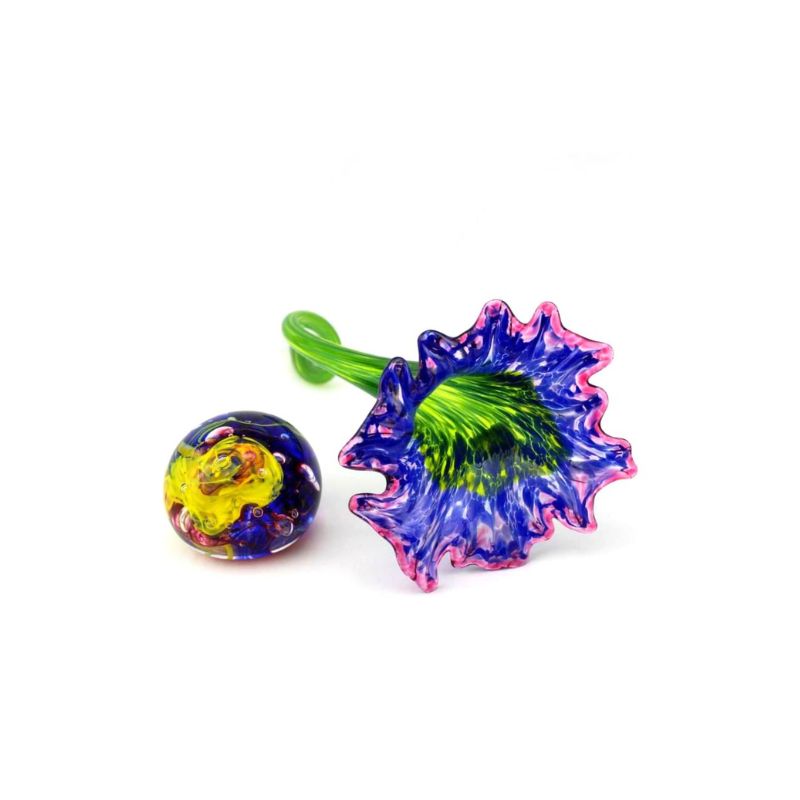 Hot
In the Hot Glass experience, the whole group will pick their own colors and work one-on-one with an instructor to make either a glass-blown flower or paperweight in BAGI's hot shop.
For groups of 16 or less, you can upgrade and choose from a bowl, vase, or pumpkin (the chosen option will apply to the whole group).
Standard price: $99/person
Upgraded price: $119/person
Book the Hot Package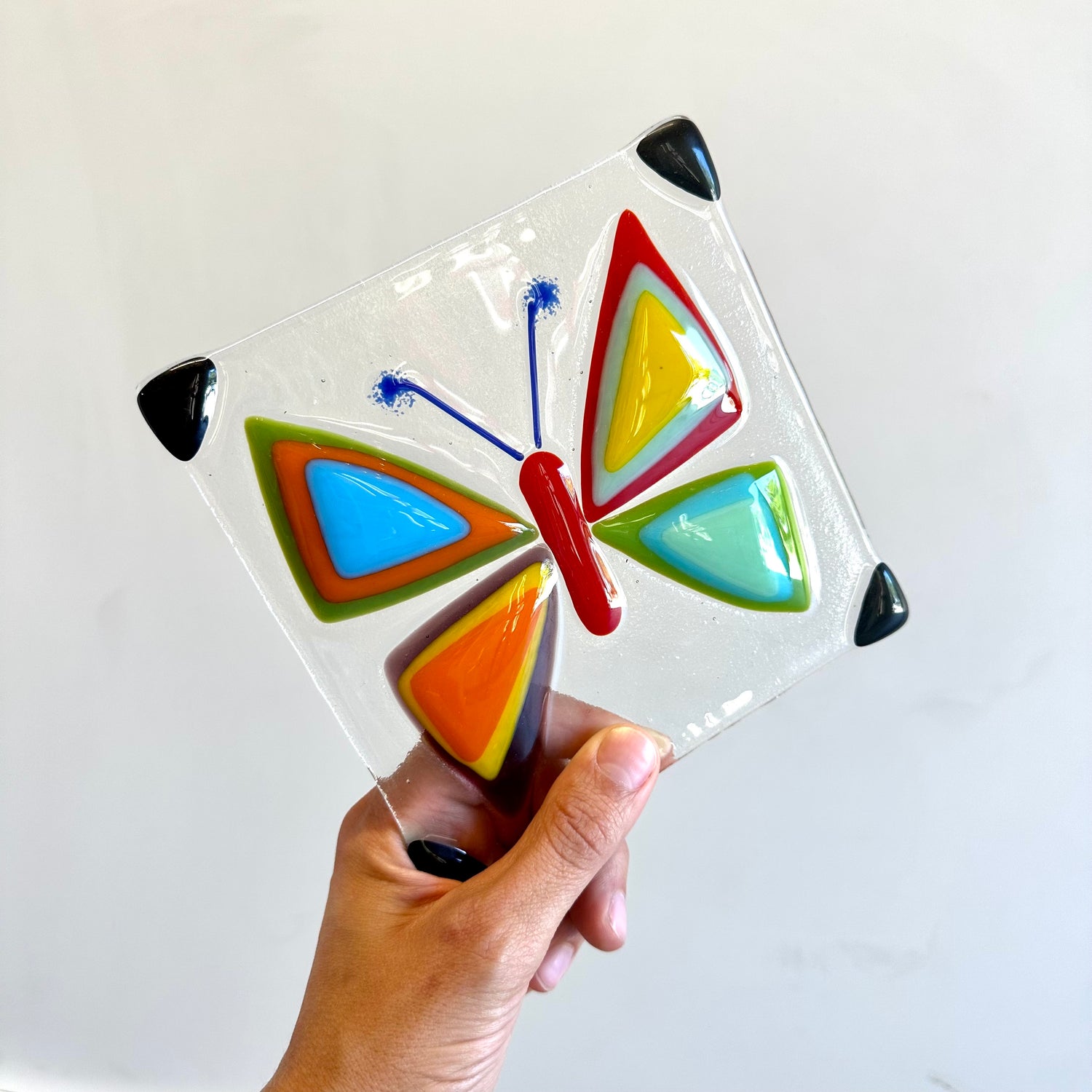 Cold
In the Cold Glass Experience, participants are introduced to the glass fusing process with an instructional glass cutting demonstration. You will learn to shape, and layer colored sheet glass in your own design that is later fused into a tile using a kiln.
Price: $79/person
Book the Cold Package
Molten
The whole group will have the experience of both the Hot and Cold packages. This package is recommended for groups larger than 10 people allowing the whole team to remain engaged simultaneously while each making 2 glass items.
Like the traditional "Hot" package, you can upgrade the glassblowing portion of your experience and choose to make bowls, vases, or pumpkins together as a group. (This upgrade is limited to groups of 16 or less.)
Standard price: $149/person
Upgraded price: $169/person
Book the Molten Package
Team Fused Design
The Team Fused Design allows your team to collaborate on a large, 18"x18" team-fused piece, in addition to whatever package you've already chosen. This is a fantastic team-building challenge, and is great to hang up in the office once it's done.
Book your team building event
What They're Saying
Palantir
"This event was amazing, far exceeding expectations! I didn't realize just how hands-on it would be, and how well-organized. Having individuals work on the tiles/coasters while each person was called in to work on the molding is such a great set-up. Also the instructors were OUTSTANDING! You guys are truly passionate about your trade, and as students, we can't help but get excited and fascinated to learn more. Thank you so much for a wonderful event, we hope to return for more!"
Google Cloud
"The team building event was wonderful! We created bowls, a fusion project and a collaborative project. It was an amazing experience! Everyone was so nice and helpful!"
Book your team building event
Request a date for a team building event now by filling out a short form.
Sign the waiver
Our liability waiver needs to be signed before you attend!